Smart Pool Services Takes the #2 spot in Pool and Spa News Top 50 Service Companies in the Nation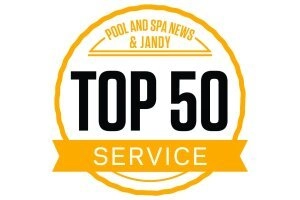 PRESS RELEASE – FOR IMMEDIATE RELEASE
September 27, 2022
Austin, Texas – Smart Pool Services ("SPS"), the fastest-growing pool care company in the United States, is pleased to share exciting news: Smart Pool Services has been named to the #2 spot in Pool and Spa News Top 50 Service Companies in the nation!
Fraser Ramseyer, SPS Founder and CEO remarked, "This is a tremendous achievement that we at SPS can all be very proud of – particularly as this is our first appearance on this important industry ranking. We have had tremendous success in building the company to the #2 position in a relatively short period of time. I am confident that we have the momentum to continue our impressive growth – and we can expect to capture the #1 spot in the not too distant future!"

About Smart Pool Services
As the fastest growing pool care company in the United States, SPS supports its partners by taking care of everything from hiring, chemical shortages and fleet management to insurance, payroll and marketing. By providing industry-leading tools and resources, SPS empowers its partners to grow, while allowing them to focus on what they do best: keeping customers happy and enjoying their pool.
Read more: smartpoolservices.com

About Storr Group
Storr Group is an operational equity specialist headquartered in Austin, Texas. Storr Group builds and scales best-in-class platforms from the ground up, elevating industries that are ripe for change. The firm invests in highly fragmented, high-margin industries – creating value through the aggregation, enhancement, and support of strategic core assets. Storr Group also seeks to actively partner with high-quality management teams, unlock operational improvements, and provide capital to support growth initiatives..
Read more: storrgroup.com
---
Contacts
Smart Pool Services
James Guinnee — Vice President of Marketing
(914) 483-8477
Mike Cohen – Director of Partnerships
mikecohen@smartpoolservices.com
(480) 283-5769