SPS PoolCare Partners with the National Drowning Prevention Alliance to Promote Water Safety and Save Lives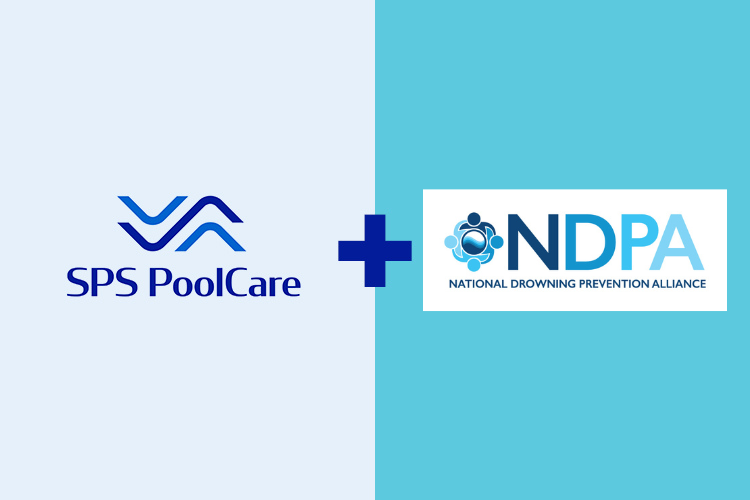 Austin, Texas – SPS PoolCare, the fastest-growing pool care company in the United States, is proud to announce its partnership with the National Drowning Prevention Alliance (NDPA) – to help spread the word about water safety and the importance of education around pools.
"As a leading brand within the pool industry, we're in a unique position to help raise awareness about water safety, and ultimately, save lives," said Fraser Ramseyer, SPS PoolCare Founder and CEO. "We couldn't think of a better partner to help educate our customers, and pool owners alike, on how to prevent potential tragedy, than the National Drowning Prevention Alliance. Together, we can make a real difference."
Adam Katchmarchi, Ph.D., Executive Director of the National Drowning Prevention Alliance, added, "NDPA's single-minded focus is to eradicate drowning. We bring together industry, government, and families to learn the best practices to save lives. As Memorial Day weekend marks the beginning of summer, and May is National Water Safety Month, we welcome SPS PoolCare's commitment to helping promote water safety, particularly within young families."
SPS PoolCare will be embracing NDPA resources and safety materials throughout its customer-facing communications to help educate pool owners about the importance of responsible pool management and drowning prevention strategies.
About National Drowning Prevention Alliance (NDPA)
The mission statement of the National Drowning Prevention Alliance is, "United, we can prevent the tragedy of drowning." Through education, awareness, and advocacy, NDPA seeks to reduce the incidence of drowning and aquatic injuries in the United States and abroad, and to address the single leading cause of death among children aged one to four.
To learn more, visit ndpa.org.
About SPS PoolCare
As the fastest-growing swimming pool services company in the United States, SPS PoolCare is on pace to perform one million weekly pool services per year and employs more than 500 staff across four states. Backed by Storr Group, the company is focused on growing its family of brands across the Sun Belt, as it continues to make owning a pool a joy. SPS PoolCare is committed to creating a world-class service experience for its customers and being an employer-of-choice for its team members.
Read more at spspoolcare.com
About Storr Group
Storr Group is an operational-equity specialist headquartered in Austin, Texas. Storr Group builds and scales best-in-class platforms from the ground up, elevating industries that are ripe for change. The firm invests in highly-fragmented, high‑margin industries – creating value through the aggregation, enhancement, and support of strategic core assets. Storr Group also seeks to actively partner with high‑quality management teams, unlock operational improvements, and provide capital to support growth initiatives.
Read more at storrgroup.com
Contacts
SPS PoolCare
James Guinnee, Vice President of Marketing
(914) 483-8477
National Drowning Prevention Alliance
Rosalie Martin, Press and Media Contact
(800) 757-9270, option 4