SPS PoolCare Continues Expansion in Nevada – Acquires Clean World Pools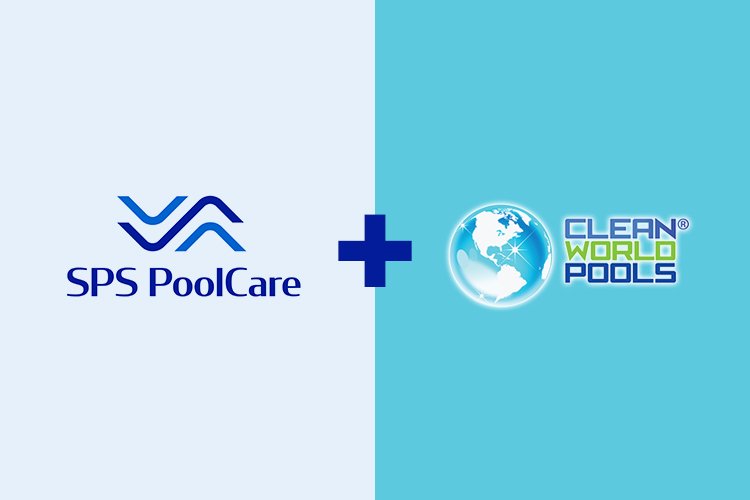 SPS PoolCare partners with Clean World Pools, a leading pool maintenance and repair company serving Las Vegas and Clark County, Nevada.
Austin, Texas – SPS PoolCare, the fastest-growing pool care company in the United States, is pleased to announce its latest acquisition, Clean World Pools ("Clean World"), a premier provider of residential pool maintenance and repair services located in Las Vegas, Nevada. Clean World represents the third acquisition for SPS PoolCare in the state of Nevada, and is the company's 27th investment in the pool industry – as it continues to partner with top pool companies across the Sun Belt.
Clean World Pools Joins the Team
Founded in 2017, Clean World Pools has built a stellar reputation for professional service to the Las Vegas and Clark County, Nevada area. Clean World's team of highly skilled and trained service professionals now joins SPS PoolCare.
"At Clean World Pools, we built our reputation by focusing on our customers and providing professional service by highly trained technicians," said Stephen Mann, Owner of Clean World. "SPS PoolCare is the perfect partner for Clean World, they have been extremely professional and easy to work with throughout the entire process. I am thrilled that both our loyal customers and our dedicated employees are in good hands."
Fraser Ramseyer, SPS PoolCare Founder and CEO commented, "Stephen Mann has built Clean World into a best-in-class company with an outstanding reputation in the Las Vegas area. We are proud to welcome the Clean World team as they join SPS PoolCare, and we look forward to continued growth throughout the highly important Nevada market."
To join the SPS PoolCare team today, or to simply receive a complimentary valuation of your business, contact Mike Cohen, Director of Partnerships at mikecohen@spspoolcare.com. To learn more about SPS PoolCare, visit spspoolcare.com.
About SPS PoolCare
As the fastest growing swimming pool services company in the United States, SPS PoolCare is on pace to perform one million weekly pool services per year and employs more than 500 staff across four states. Backed by Storr Group, the company is focused on growing its family of brands across the Sun Belt, as it continues to make owning a pool a joy. SPS PoolCare is committed to creating a world-class service experience for its customers and being an employer-of-choice for its team members.
Read more at spspoolcare.com
About Storr Group
Storr Group is an operational equity specialist headquartered in Austin, Texas. Storr Group builds and scales best-in-class platforms from the ground up, elevating industries that are ripe for change. The firm invests in highly fragmented, high‑margin industries – creating value through the aggregation, enhancement, and support of strategic core assets. Storr Group also seeks to actively partner with high‑quality management teams, unlock operational improvements, and provide capital to support growth initiatives.
Read more at storrgroup.com
Contacts
SPS PoolCare
James Guinnee
(914) 483-8477
Mike Cohen
480-283-5769